Will Study Abroad 2021 Happen? Are Study Abroad Programs Cancelled?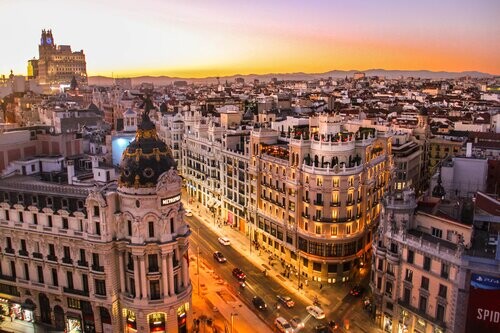 Dear Reader, this article is for you if you…
are interested to study abroad this and next year
are experiencing visa challenges in the German embassy due to COVID19
have postponed your study in Europe plans to 2021 and 2022
have changed the location to study abroad to a more affordable option
an option in a different country (which embassy is open in your country)
a country where the visa is given easier than the previous choice
a country where no blocked account/IELTS is required
No worries - Do not cancel your plan, find an alternative route or study online & hybrid mode until your visa is ready! Now you can also choose the countries, which are already open to overseas students!
New Highly-Ranked Universities To Study Abroad At
Study Abroad In Germany - Where?
*NEW*
Berlin Int. University of Applied Sciences
ESCP Business School
KLU - Kühne Logistics University
Lancaster University Leipzig
*PARTNER UNIVERSITIES*
Arden University Berlin
BU - Brand University of Applied Sciences
BSBI - Berlin School of Business & Innovation
EBS Universität
GISMA Business School
HHL Leipzig
HSBA - Hamburg School of Business Administration
ISM - International School of Management
IUBH - International University of Applied Sciences
Jacobs University Bremen
Macromedia University of Applied Sciences
MBS - Munich Business School
NEC - New European College
Schiller International University
SRH Hochschule Berlin
SRH Hochschule Hamburg
SRH Hochschule Hamm
SRH Hochschule Heidelberg
SRH Hotel Akademie Dresden
Touro College Berlin
UE - University of Applied Sciences Europe
Study Abroad In Europe - Where?
Holland
HAN University Of Applied Sciences
Wittenborg University of Applied Sciences
England
HULT International Business School
Belgium
KdG University of Applied Sciences and Arts
Vesalius College Brussels
UAE
Murdoch University Dubai
Czech Republic
University of New York in Prague
Austria
Webster University Vienna
see full list here - https://www.yanaimmis.com/partner-institutions
Popular Post