Cost-Effective Colleges in Canada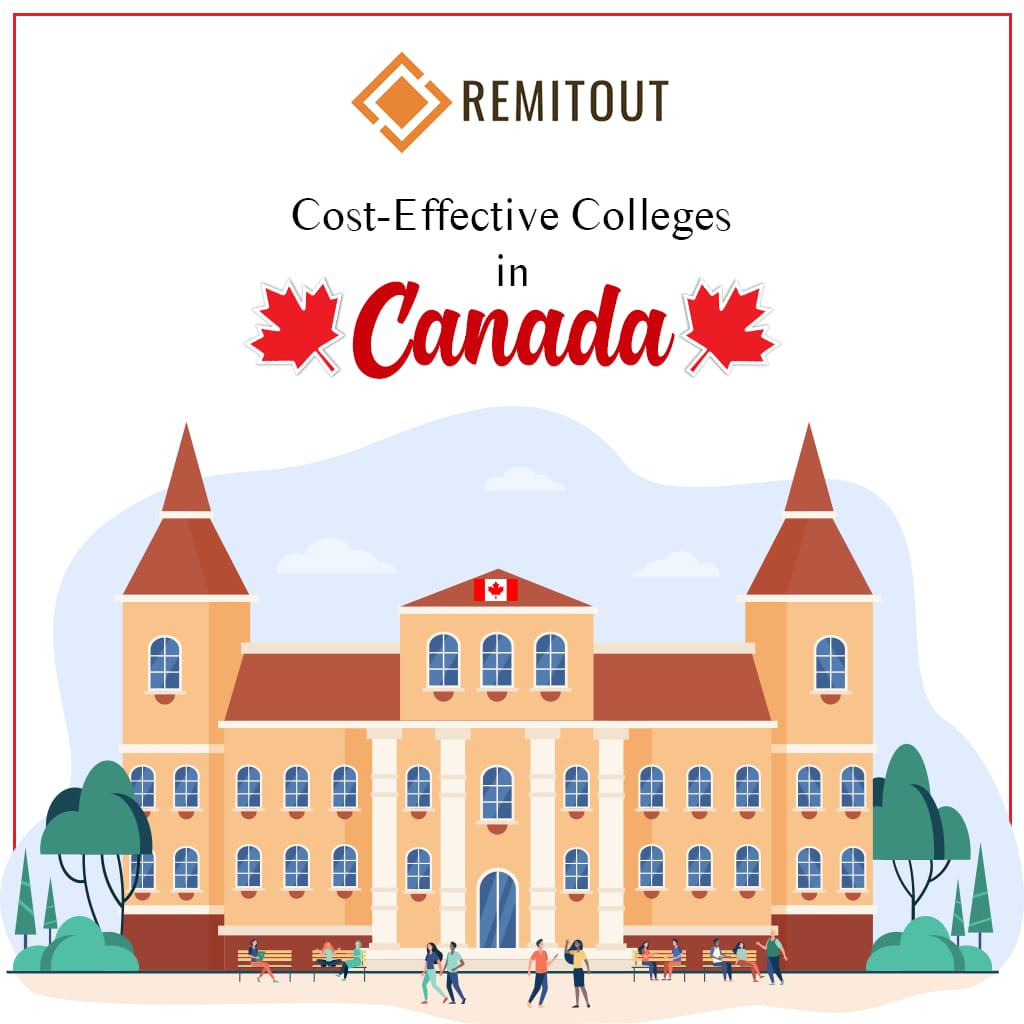 While universities in Canada offer master's programs that need a four-year bachelor's degree, Canadian colleges provide PG Diploma certificate programs. These diploma courses require a three-year bachelor's degree. PG Diploma courses work quite well for some international students and therefore having an understanding of colleges and their fees is vital. This blog curates a list of affordable yet qualified colleges that you can consider going to. Read on to find out.
Fanshawe College: This is a public college in Southwestern Ontario, Canada. It offers a quality education at low tuition fees.
Approximate Fees: 7,500 CAD/Year
St. Lawrence College: Situated in Ontario, St Lawrence has three campuses and is ranked amongst the most cost-effective colleges. It is known for its diploma programs in engineering, business, and management, health and medicine, etc.
Approximate Fees: 8,543 CAD/Year
St. Stephens College: Based out of the University of Alberta, this is a cost-effective college.
Approximate Fees: 10,000 CAD/Year
Centennial College: This is one of the oldest publicly funded colleges in Toronto, Ontario. It is also ranked as one of the top 10 colleges for research programs. It provides full-time and part-time options in over 100 fields.
Approximate Fees: 14,500 CAD/Year
Niagara College: Located in Ontario, Canada, Niagara College is one of the cheapest colleges. They provide courses in agriculture, food and advanced manufacturing.
Approximate Fees: 14,750 CAD/Year
Algonquin College: Located in Ottawa, Ontario, Canada, this is one the cheapest colleges that offer diplomas, degree certificates, and bachelor's degrees. It has made its place in one of the top 50 colleges for research in Canada.
Approximate Fees: 15,800 CAD/Year
Those are some of the best and cheapest colleges in Canada where you can pursue your PG Diploma. Also, you can reach Remitout for any money transfer services. We provide the best Forex rates and transfer your funds instantly.
References:
https://worldscholarshipforum.com/cheapest-colleges-in-canada-for-international-students/
https://skoolville.com/blog/cheap-colleges-in-canada/
Popular Post