Indian Students: Your Estimated Expenditure to Study in Canada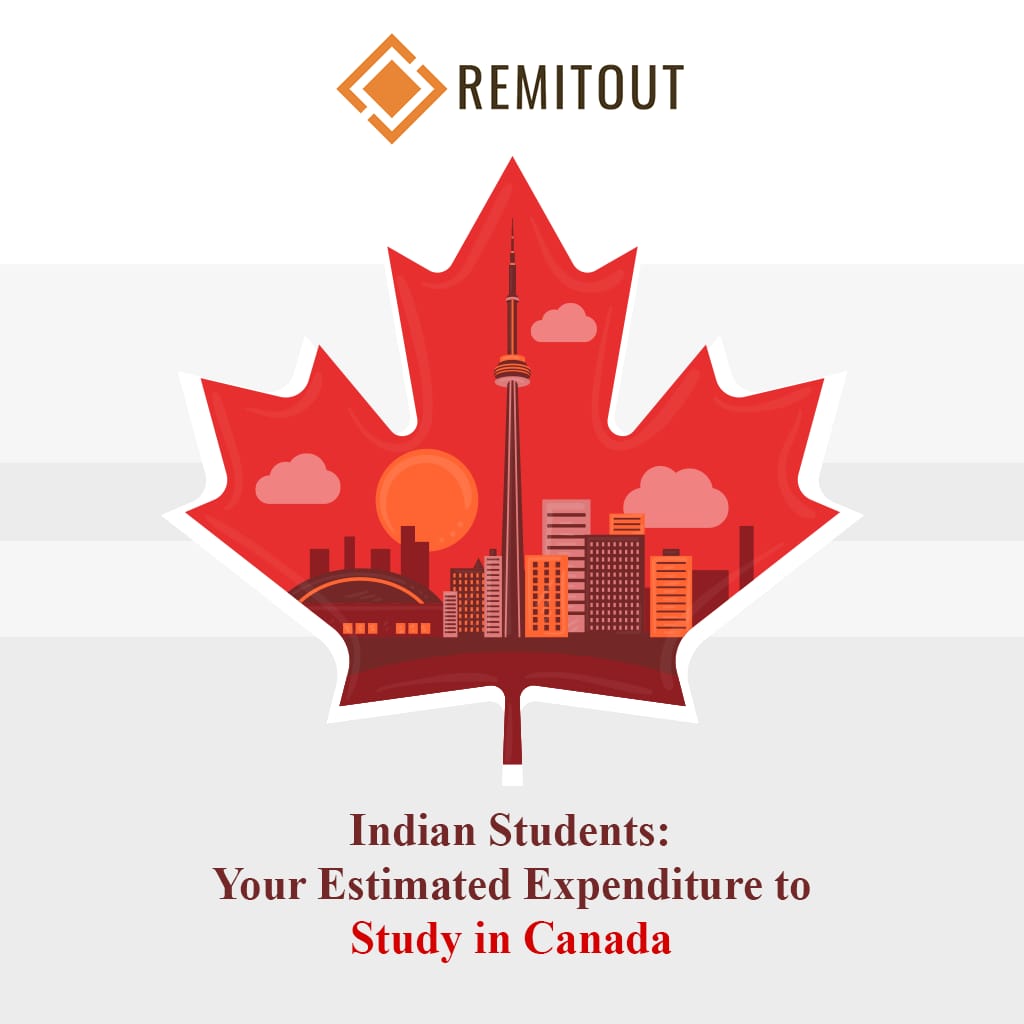 Aspire to study abroad? Expenses can act as a deterrent. Thankfully, Canada provides quality education at a relatively affordable price. As an international student, it is vital that you budget your education and then make a call. To do this, you need to be mindful of your estimated expenditure in the country. This blog will help you identify your expenses in Canada. From tuition fees to taxes, we've covered it all. Read on to find out.
Tuition Fee: This is your primary expenditure. This depends on the degree you are going to pursue. It can cost anything between CAD 13,000 to CAD 35,000 annually. Courses in arts or humanities are a little cheaper while medicine and engineering are expensive. An undergraduate degree can cost you CAD 13,000 to CAD 20,000, MBA can cost you CAD 30,000 to CAD 40,000, a doctoral degree can range from CAD 7,000 to CAD 15,000 while post graduation can be around CAD 17,000 to CAD 25,000.
Accommodation: You can stay on-campus or off. Off-campus accommodation can cost around CAD 8,000 to CAD 10,000 yearly. If you opt for a shared apartment you will have to spend around CAD 400 to CAD 700 per month. This varies from province to province. You can also opt for a homestay with a family. You have to deposit a placement fee of about CAD 200 and a monthly fee of CAD 800-CAD 950 for meals and a room.
Health Insurance: It is a mandate for international students to get medical insurance before the commencement of their program. Student health insurance is priced around CAD 600 and CAD 900 per year. This can differ according to the provincial health plans as per the duration of your stay.
Transport: For short distance travel, you can use regional trains, buses, and subways. Metropolitan cities such as Vancouver, Montreal and Toronto offer buses and subways. Smaller cities might not have subways, but you can always find buses, trains or taxi service. This cost can range anywhere from CAD 80 and CAD 110 for a month. It is advisable to get a monthly pass.
Taxes: Indian students who have a Social Insurance Number (SIN) are permitted to work 20 hours per week during academics and full-time during vacation. This income is taxable. If you also have a scholarship the government might tax that ward.
Outward Remittances: As an international student you will have to bear the brunt of raising Forex rates. Before you move to Canada you have to transfer fees. Once you are in Canada your family will be sending you money from India. Here you will save or lose money based on forex rates and will have to pay transfer fees. You should choose a service provider that will help you save up on forex rates and have a cost-effective fee. Remitout provides money transfer services that help you save more. Their omnipresent support helps you 24x7. They charge minimal service fees and ensure secure transactions.
Other Expenses: There are some other expenses. As an Indian student you would call family or friends. This would cost around CAD 20 per month. Books and stationery can cost around CAD 250 to CAD 350. You can reduce this by purchasing second hand books or e-books. Personal expenses such as clothing, eating out, toiletries etc come into play and this varies from person to person.
These figures give you an idea about your estimated expenditure. So go ahead and plan your study. We hope you choose Canada.
References:
https://www.idp.com/india/study-in-canada/cost-of-study/
https://studyabroad.shiksha.com/cost-of-living-in-canada-for-international-students-articlepage-544
https://www.topuniversities.com/student-info/student-finance/how-much-does-it-cost-study-canada
Popular Post